Structure your challenges and ideas, keep track our your tests and learnings or simply download the Intrapreneur.Tools templates to facilitate your next workshop.
Challenge Canvas
Describe your specific challenge in your design thinking process. Make visible which barriers are waiting for you and which amplifiers you can use to solve the challenge.
What solutions and workarounds does the target group currently use? Is this challenge worth solving for you?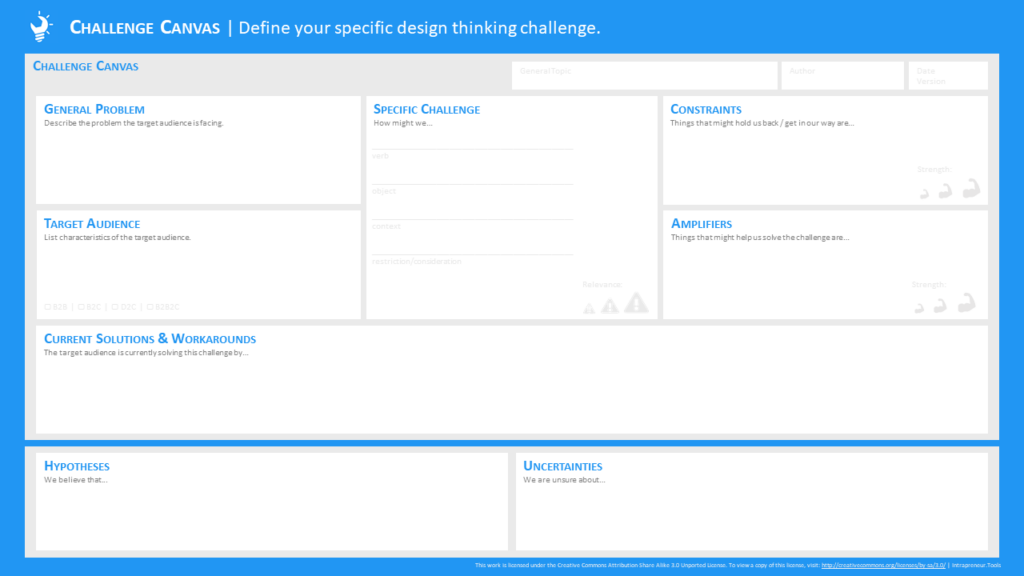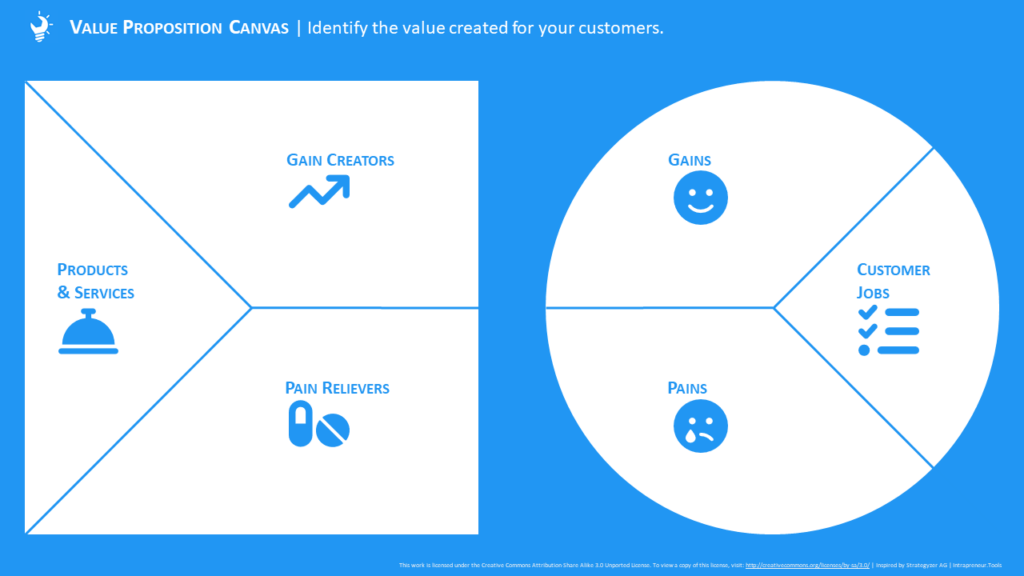 Value Proposition Canvas
Identify your customer's most important tasks to complete, the pain points they face in trying to complete them, and the benefits to be gained from completing them.
Define the most important parts of your offer and how to reduce pain and benefit your customers.
Adjust your value proposition based on insights gained from the voice of the customer to achieve product and market fit.
Lean Canvas
The Lean Canvas is particularly suitable for startups with digital business models and puts the product or service in the foreground. It helps you evaluate your idea at an early stage by outlining the problem and solution.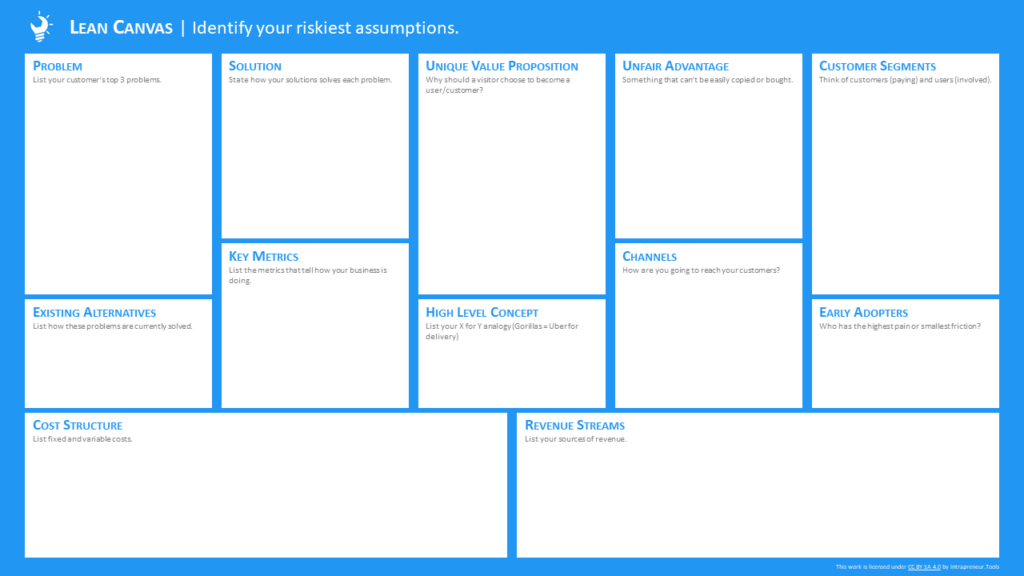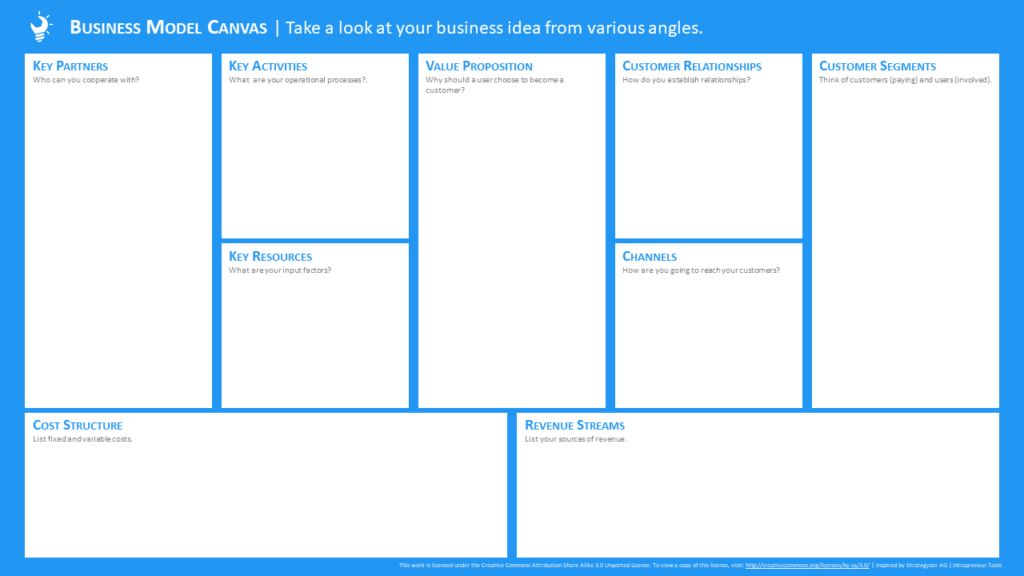 Business Model Canvas
The Business Model Canvas is a strategic management template for developing new business models and documenting existing businessmodels. It provides a visual diagram with elements thatdescribe a company's or product's value proposition, infrastructure, customers, and finances, and helps companies align their operations by showing potential trade-offs.
Input > Operations > Output
Which steps do you have to undertake to get from challenge to valuable solution?
Structure the basic operations of your business idea by listing the input factors, describing the operations and deriving the outputs that lead to the desired solution.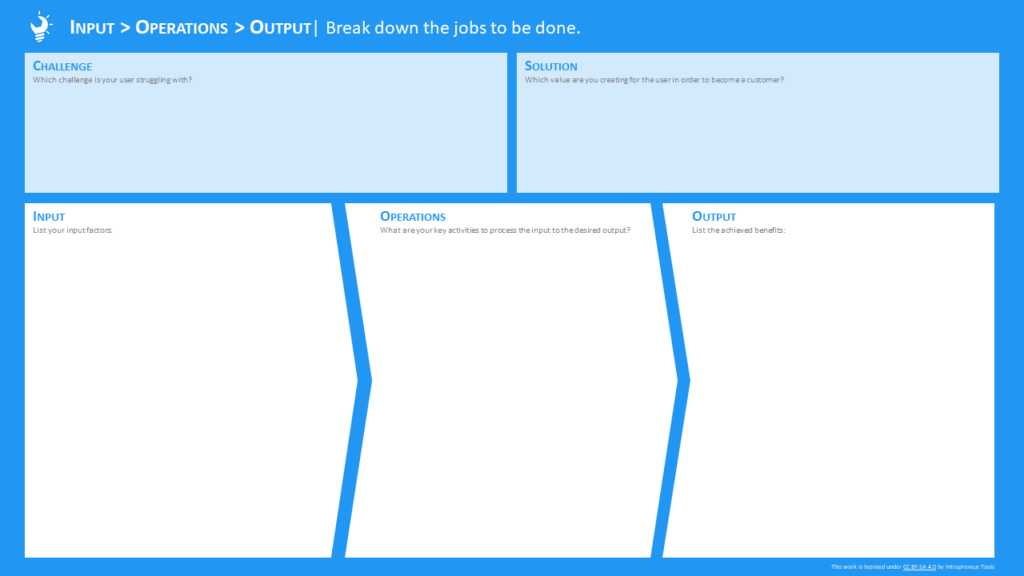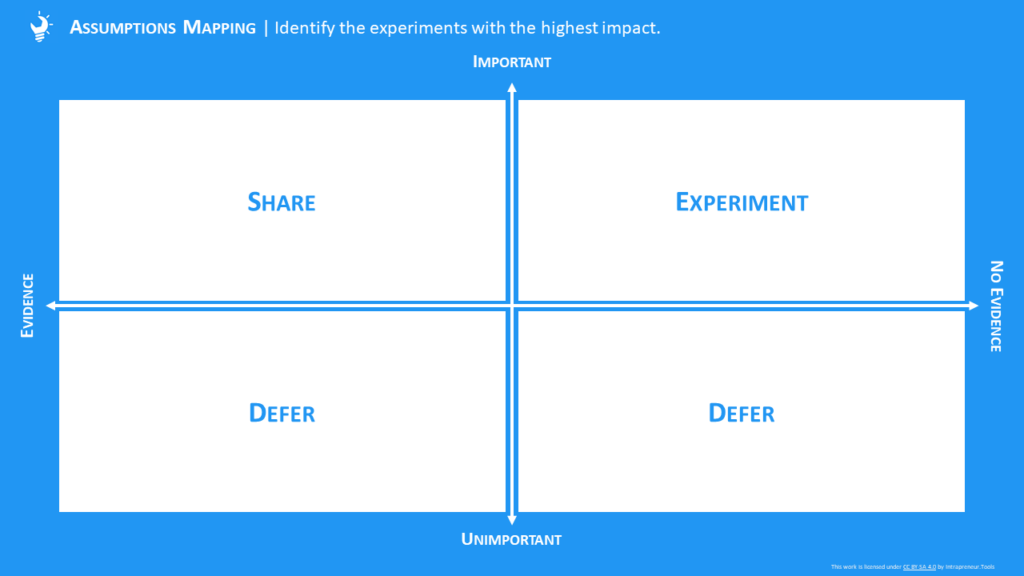 Assumptions Mapping
The so-called Assumption Mapping supports you in making the assumptions made in the business model visible. It also helps to assess which of these assumptions should be validated most urgently.
In the Assumption Map, the two dimensions Importance and Certainty are superimposed, resulting in the 2×2 matrix with four different areas.
Test Card
Following the lean startup movement, test cards are designed to validated underlying hypotheses to validate your business ideas with customer experiments before scaling them.
Test Cards focus on various aspects like metrics, and evaluation of costs and reliability of the results.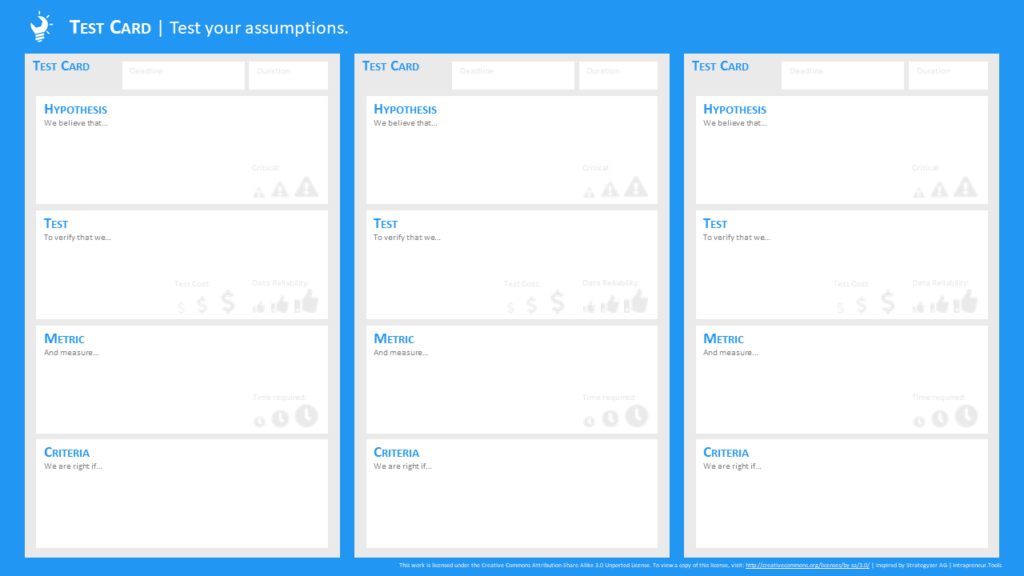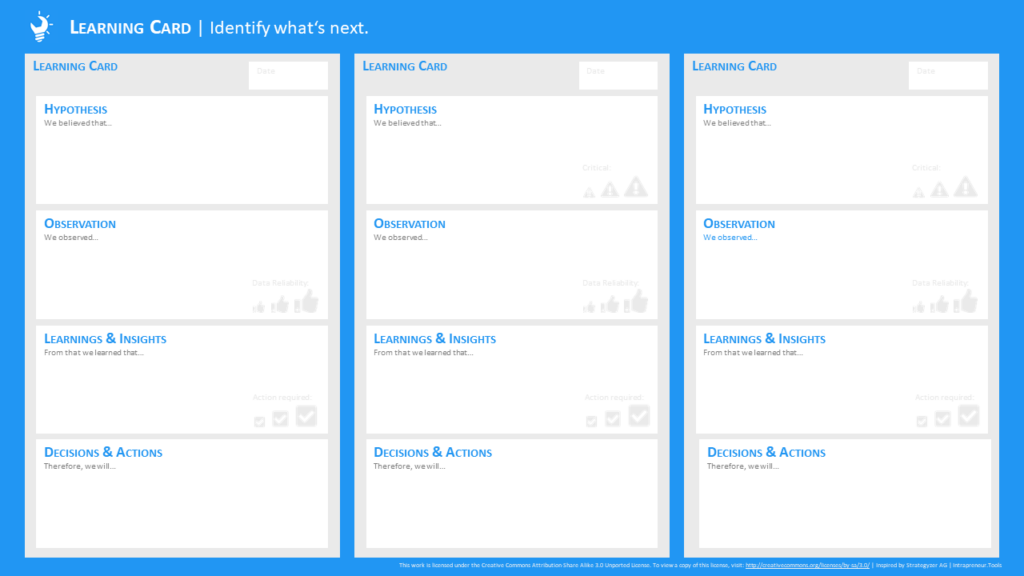 Learning Card
Get clear abour your tests' results by structuring your learnings in the Learning Card. Write down your observations and the clear insights you draw from your tests.
Make informed decisions and derive actions. With Learning Cards you are able to track your tests reults over time.